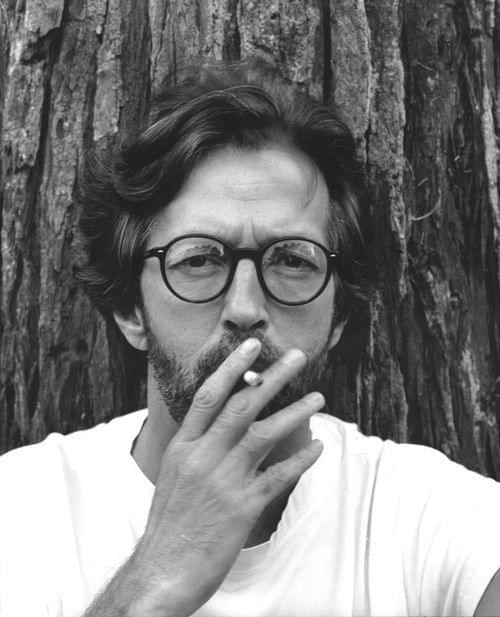 While he was playing with Cream, Eric Clapton was a very frequent user of LSD. When they were playing in San Francisco, which was home of the drug subculture in America, the entire band experimented with a lot of hallucinogenic drugs. Playing at the Fillmore Stadium, the band was given full leeway to play whatever they wanted, for however long they wanted since basically everybody else in the audience was tripping too. They explored their musicality at a much greater depth while being out of their minds. During one of the performances, Clapton was convinced that he could turn the audience into angels or devils according to the notes he played!
In 1970, Clapton found a dealer who would sell him as much cocaine as he wanted, as long as he bought a certain amount of smack, which is what heroin was called then. During his intense clandestine love affair with Pattie Boyd, when she would repeatedly tell him to leave her as she couldn't possibly leave George Harrison, Clapton had started using heroin. At one point, he even threatened to start using heroin full time if she didn't leave George Harrison--but by that time, he already was a full-time heroin addict. It took him about 3 years to get clean, to achieve which he tried acupuncture, using an electrical stimulator attached to his ears. And right after he weaned himself off heroin, he started drinking too much.



By 1974, Clapton had become a full time alcoholic. This impacted not only his performance on stage, but also had an adverse effect on his musical career as well. He would often not be able to play correctly, and even played an entire show lying on the stage, being too drunk to stand up. The audience didn't mind, because they were drunk too. Alcohol proved to be the toughest substance to exclude from his life. Clapton first went to rehab in 1982, and after six weeks, was in a horrible state of mind. He relapsed soon enough, and it was only in 1987, when he went to rehab for the second time, that he was actually cured of alcoholism.